With the Unique Rent2Buy Process, Hertz Car Sales Delivers a New Way to Shop for Pre-Owned Vehicles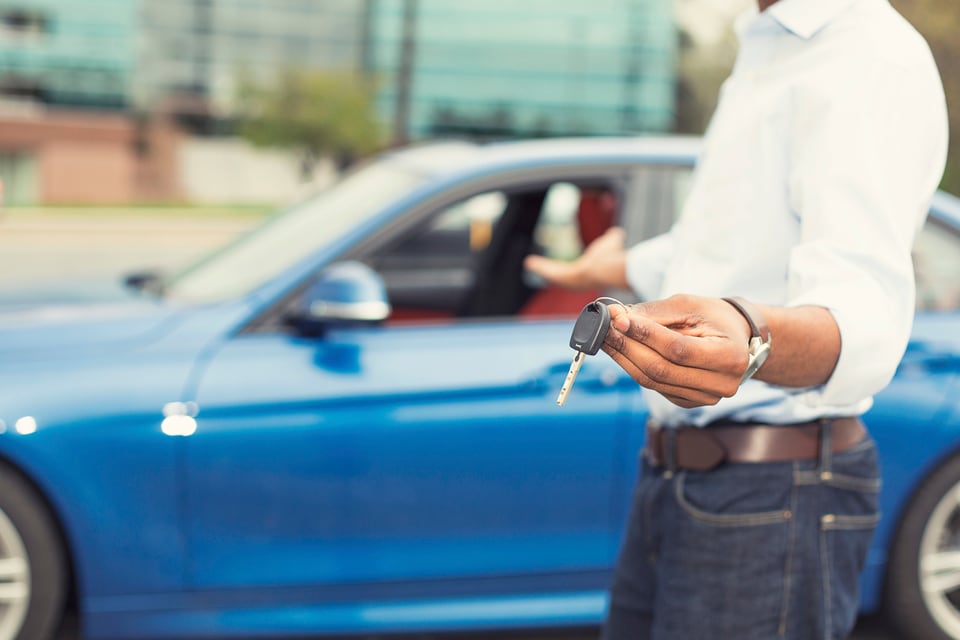 Have you ever rented a vehicle during a business trip or vacation and thought, "Hey, this would be a great car for my daily travels!"? That's where the Hertz Rent2Buy program got its start! Now, at certain locations around the U.S. and Canada, you can take advantage of this unique shopping experience. If the Hertz Car Sales store near you offers vehicles through the Rent2Buy program, here's how it works:
First, choose the car you're interested in, using our search tools for make, model, body type and price. From there, you can schedule your 3-day test drive, which is the key part of the Rent2Buy program.
Next, you'll pick up your car and you can keep it up to three days at a special rental rate, giving you more time on the road to try out the steering, handling, acceleration, braking and tech features in a vehicle you're possibly interested in buying.
If the 3-day rental period is a bit too much for you, choose a 2-hour complimentary test drive, which still offers ample time to get acquainted with your potential used car purchase.
Finally, after your 3-day or 2-hour trial test drive, you can choose to buy your used Hertz vehicle and we'll waive the rental fees. In some locations you can make this decision from the comfort of your home, and we'll send the paperwork for you to complete.
Having more time spent behind the wheel of a potential used car purchase compared to a few minutes around the block is really what the Hertz Rent2Buy option is all about. We only sell well-appointed and safe used cars, but we understand that you'll want to have more information before making that purchase.
Visit the Hertz Car Sales location near you today to see if the Rent2Buy program is applicable to the kinds of used vehicles you might be interested in.