What are the 5 Most Reliable and Affordable Used Cars Available Right Now?
As car drivers get savvier with their shopping, especially when deciding on pre-owned options, prices only increase as the demand for newer, lower mileage and higher quality models increases. But even though used car prices might be rising, you can still find a selection of dependable, affordable and sensible pre-owned cars or SUVs. If you're in the market for reliability and reasonable prices, be sure to search for these kinds of used cars.
1. Kia Soul: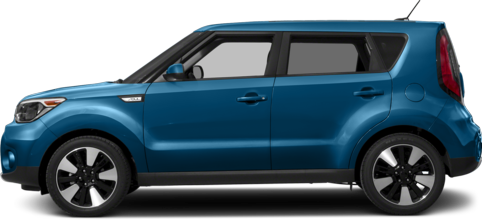 Maybe it's not your style, but for one of the best used cars to buy, you'll appreciate the blend of efficiency, smart interior space that can fit more cargo than the average hatchback, and great long-term value. Even buying a used Kia Soul that's nearly a decade old will still deliver dependability for your daily commutes, family driving and anything else you need to tackle.?
2. Mazda3:

One of the more efficient small cars on the market, not much has changed in the last several editions of the Mazda3, and really there's been little room for improvement. If you commute solo and need the best gas mileage you can afford, this is a great option that carries its value a long way.
3. Toyota Corolla:

The Toyota Corolla has long been a popular car. You might've even driven your parents' old Corolla as your first vehicle in high school. Nostalgia aside, this is one of the most reliable used cars you can buy anywhere, and the Corolla's popularity for the last few decades should make plenty of versions available near you.
4. Honda Civic:

Like the Corolla, the Honda Civic is ubiquitous with affordable, efficient and sensible used cars that you can buy. Long considered the benchmark of the compact car segment, the Civic earns high praise for its well-balanced levels of performance and efficiency, while recent model year editions are loaded with amazing tech to use during your daily commutes.
5.
Nissan Altima:

The Altima has earned high marks for being both efficient and fun to drive, all while providing a spacious enough cabin to handle some family driving on top of your daily commutes. Furthermore, value is an important factor when buying a used car, and a recent model year edition of the Altima will deliver that through quality and reliability.
There are, of course, plenty of other great used car options, but these five mark some of the best you'll find in your area. Let us know what you discover when shopping for the perfect used car for sale near you.