The Corvette Z06 Is Almost Here!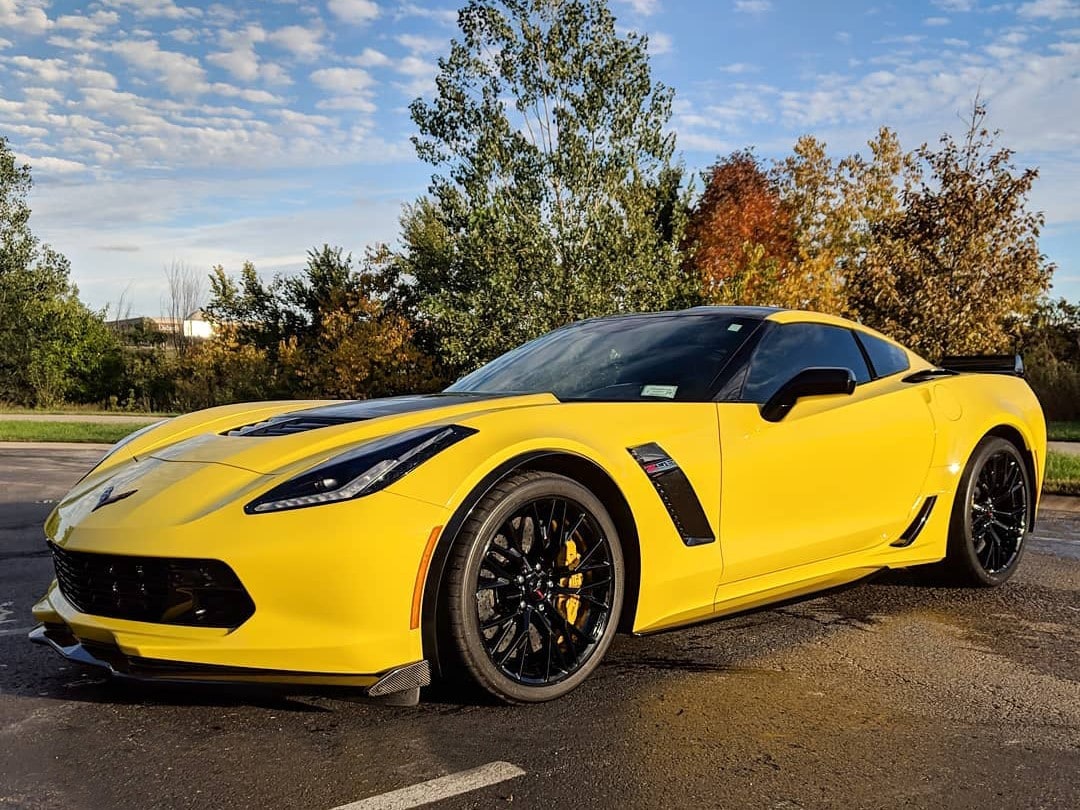 © Photo Credit to Ernesto Amador
How does such an iconic brand in the auto industry celebrate its 100th anniversary? For Hertz, it means creating a unique Hertz 100th Anniversary Edition Corvette Z06 available for rent. This incredible vehicle was available to rent at select Hertz rental locations beginning in August of 2018. The buzz and excitement around these beautiful Corvettes was intoxicating when they appeared. Soon, these will be available at select Hertz Car Sales locations, available for you to buy! This slick looking sports car carries the Corvette yellow tint coat with dual black stripes, displaying the Hertz colors loud and proud. Under the hood, this Corvette delivers with a supercharged 6.2-liter V-8 engine, producing a ridiculous 650 horsepower and 650 pound-feet of torque.
Not only is this Corvette Z06 a roaring performer with the looks to match, it also comes with Chevrolet tech features, including a 10-speaker Bose® audio system, an 8-inch touchscreen infotainment system, Apple CarPlay™ and Android Auto™ compatibility. Interior stylistic touches include yellow stitching on the black leather upholstery and custom Hertz interior badging.
Far from the usual selection of used vehicles you'll find at Hertz Car Sales, this special edition Corvette is an exclusive offering. Only 100 of these Corvette Z06 models were made and their availability will be limited, so you'll want to act quickly if you're interested. When available, you can begin the Hertz flexible financing process right from home by submitting an application. You can also be prepared by having your trade-in appraised early on, then once these Corvettes are offered, you'll be well on your way to go through our No Haggle Price buying process.
Check our inventory to see if the 100th Anniversary Corvette will arrive at your closest Hertz Car Sales location. In the meantime, check out our current inventory at the location nearest you!