Check Out The Top 10 Best Used SUVs
The most popular body style for any area is the SUV. You'll want to check out the top 10 best SUVs to buy used that we've listed below. While the Hertz Car Sales store located near you will have a varying lineup that changes daily, we're sure you'll be able to find at least a few of these best used SUVs, many from the 2017 model year. Here's our list of the best 10 used SUVs (in no particular order) to buy, so read on, then visit our location near you to get started on a test drive.
Check Out Our Top 10 Best Used SUVs Found With Hertz Car Sales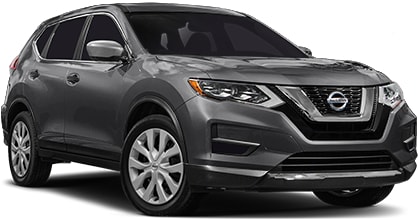 The Rogue expertly blends economic driving with a sensible setup, oftentimes with seating for up to seven, and in recent model years like 2017, featuring loads of handy tech options. You'll love the Rogue with AWD if you regularly drive through snow and ice, but there's a number of setups available for this versatile crossover.