Celebrate Women in the Auto Industry and Learn About Our Her in Hertz Program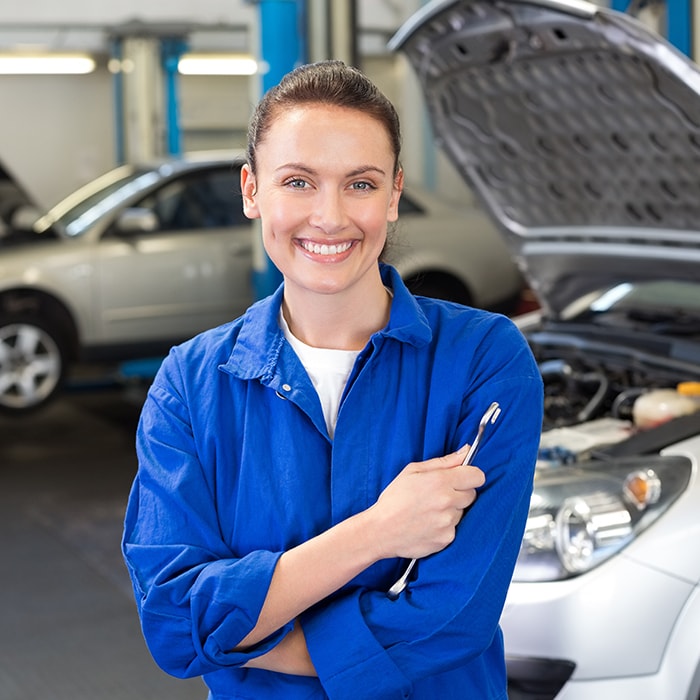 March 8 marks International Women's Day. It's a great time to remind us about how far we've come as it pertains to equality, inclusion and diversity, with plenty of work left to tackle. It's no question that every part of the auto industry, from manufacturing, to service and parts centers to even the corporate board rooms, was a man's game, but we're seeing gains with more women executives, saleswomen and even technicians and factory workers. Kathryn Marinello, CEO of Hertz and one of Fortune's Most Powerful Women of 2018, has led a resurgence of women within our company, inspiring them to take on leadership roles.
Hertz Car Sales has a special legacy of women in the auto industry. Starting with our parent, rental car agency, Hertz highlighted strong, professional women in ads in the early days of the company in the 1940s and 1950s, highlighting the importance of female business travelers who've trusted Hertz to provide reliable transportation. This year, we're celebrating 100 years of Hertz putting women at the forefront with our Her in Hertz event, happening later in the month of March.
With remarks executives and members of the auto industry, the media and from other businesses, our Estero, FL corporate headquarters has something really special planned. For us, women renting vehicles and buying our used models from Hertz Car Sales represents a huge part of our business, with about 40 percent of the Hertz Gold Plus Rewards memberships being held by women.
Learn more about "Her in Hertz" and our company's legacy of putting women at the forefront. Visit the Hertz Car Sales location near you to find out more.