Take Time to Thoroughly Sanitize Your Vehicle Regularly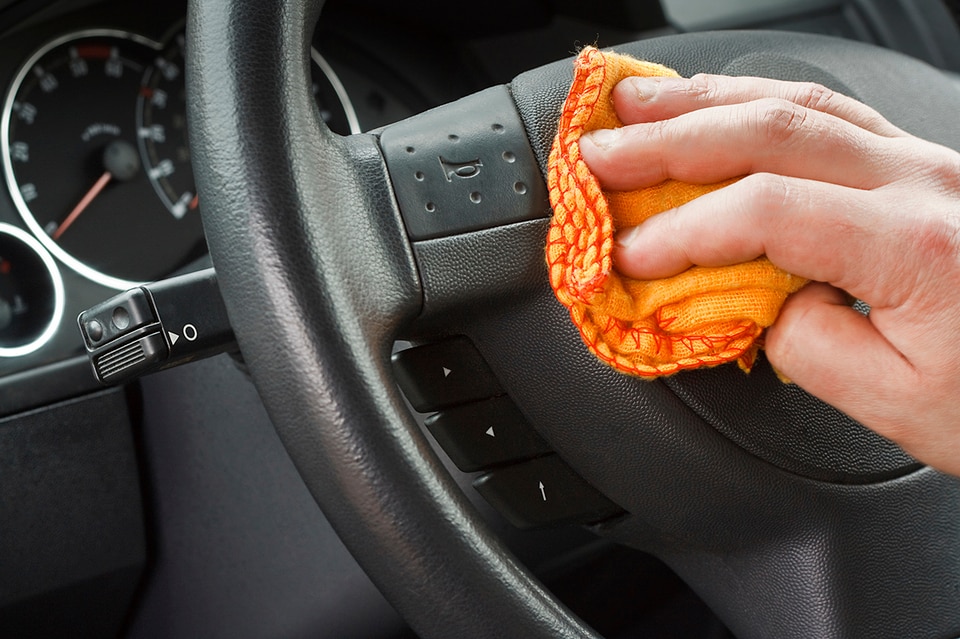 With the millions of car owners just in our country alone, there's undoubtedly an enormous range of the levels of general cleanliness inside each vehicle. But nowadays, as more people are smartly taking added precautions when it comes to hand washing, personal hygiene, and the cleaning of personal property, there are simple steps toward safely sanitizing your car, truck, or SUV, inside and out. There are all kinds of contact points in and outside of any vehicle that drivers and passengers touch, often without putting much thought into it. With that in mind, use these simple tips and tricks to keep your car as sanitized as possible, so you and your loved ones will remain safe and healthy.
Car Sanitization Tips and Tricks
Disinfect Thoroughly: Whether it's store-bought or a homemade disinfectant, there are plenty of solutions available that you can use for your car. Outside, disinfect your door handles, including your car's trunk or liftgate, and give the hood a thorough cleaning as well. Inside, the obvious contact points like the steering wheel, gear shifter, and climate and tech knobs are smart places to pay attention to, as well as a touchscreen, seatbelts, rearview mirror, and other parts with which passengers come into contact.
Consider Special Products For Leather Seating and Windows: If your car has leather upholstery, you'll want to make sure the cleaning products you use are safe for that material, while there are also cleaners for cloth upholstery and other materials inside. Make sure to use window cleaner for your windshield's interior and the windows inside and out.
Clean A/C Vents and Floor Mats: These are components that can collect all sorts of dust and dirt, and any germs along with it, so take some time to clean out your air vents and shake out your floor mats regularly as well.
Keep Cleaning Supplies in Your Car: A small bottle of hand sanitizer, tissues and if possible, sanitary wipes, are great supplies, among other emergency gear, to keep in your car at all times, but especially right now when the need to quickly protect you and your loved ones from germs is paramount.