11 Reasons Hertz Rent2Buy is a Better Way To Buy Used Rental Cars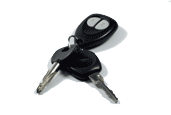 No "Used Car Salesmen"
Our cars sell themselves, leaving our team to do what they do best: place you in the driver's seat for up to 3 days and help you make an informed decision with zero pressure.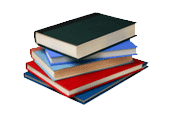 No Need to Brush Up On Your Bargaining Skills
We believe in offering a low price instead of making you negotiate for it. After all, everyone deserves the same great no-haggle price.

Prices Often Well Below KBB SRV
Kelly Blue Book Suggested Retail Value sets a great benchmark for used car values, but we aim to do better-often than other used car sites, up to thousands of dollars below retail value.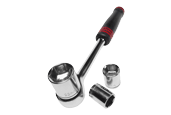 Get Your Mechanic's Opinion
Get a third party's opinion you trust; feel free to have your mechanic inspect the vehicle during your 3-day test rental.

Know the Car Matches Your Lifestyle
Take a road trip, zip to the home improvement store, buckle your kids into their car seats, drive your band to a gig - make sure the car does what you need it to. You can't do that with a 15 minute test drive.

Fair, Responsible Payment Plans
We work with our lenders to make sure credit decisions are quick, the terms are clear, and the structure makes sense for your budget.

Peace-of-Mind Included
Each vehicle comes with a powertrain warranty for no less than 12 months/12,000 miles, whichever occurs first.

A Brand You Can Trust
Don't just buy it from anyone, buy it from Hertz! Hertz Car Sales has tens of thousands of vehicles available for sale.

​Looking for Extra Protection?
We offer vehicle protection plans for every budget.
Finalize Your Purchase from the Comfort of Your Own Home

If you love the car after 3 days, in many states you don't even have to return to the location; you can complete the paperwork from home.




We Take Trade-Ins

Our appraisal process is quick, easy and transparent. In fact, we encourage you to chat with your appraiser during any part of the inspection. This service is available at retail stores only.